Automatically stabilizes wobbly tables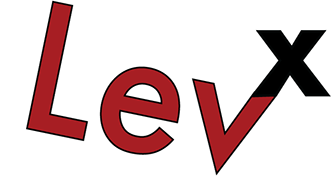 Eliminate those wobbly tables with LEVx, the patented product from Carpin that instantly balances and stabilizes tables.
Use of LEVx requires no hardware or tools. Each LEVx glide comes with metal threads that screw into the base of table legs. Once installed, LEVx instantly adjusts the table height to eliminate wobbly tables.
If you ever decide move the table, LEVx will automatically readjust to compensate for uneven flooring surfaces, helping to eliminate any issues associated with
wobble tables.
The LEVx table leveling solution is a must for restaurants, bars, clubs, food courts, catering halls, airports, and other public places, providing a simple and convenient way to ensure a better dining experience while reducing the risk of lost business, as well as the embarrassment, financial, and legal risks that can occur if a wobbly table causes food or drink to spill on the floor, creating potential liabilities for replacing ruined garments, or worse yet, creating grounds for a costly lawsuit hazard if someone becomes injured by wet slippery floor. Such a situation could be easily preventable by the LEVx table leveling system.
Easy to install without any tools
Automatically readjusts every time you move the table
Completely dry, with no messy oils or putty
Constructed of heavy-duty steel, thermoplastic polyurethane, and impact-resistant nylon
Adjustment range:
Max. load rating:
Avg. installation height:
Diameter:
Available thread sizes:
3/16" (5mm) per foot
150 lbs. (68 kg) per foot
1-1/8" (28.7mm)
1-5/16" (34mm)
1/4"-20, 5/16"-18, 3/8"-16,
M6, M8, M10
How the LEVx system works (installs quickly with no tools required)
1. Replace all feet
2. Table automatically stabilizes