Threaded Stem Options
The threaded stem, sometimes referred to as the stud or screw, on the glide or leveler is the means by which the glide is adjusted and the furniture or display is leveled. Various features and styles of stems can be attached to almost any glide.
Stem thread size- the most common threaded stem sizes used on furniture glides are 1/4-20, 5/16-18, 3/18-16, M10, M14 and M18. Load and adjustability should considered when choosing the proper stem for the glide application. Typically 1/4-20 and M10 stems, being the smallest in diameter and therefore the weakest of the common options, are not usually used in lengths greater than 3" since any unsupported length greater than 3" is highly susceptible to bending of the stem which will result in failure. For larger diameter stems this is usually not a concern.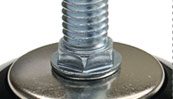 Adjustment hex- a very common feature for adjustable glides is for the stem to have an adjustment hex at the bottom of the stem by which end users can use a wrench to adjust the furniture glide in or out and raise or lower, or level, the piece of furniture. This feature is standard on most heavy duty glides since the furniture they support is heavier and more difficult to level without an adjustment hex.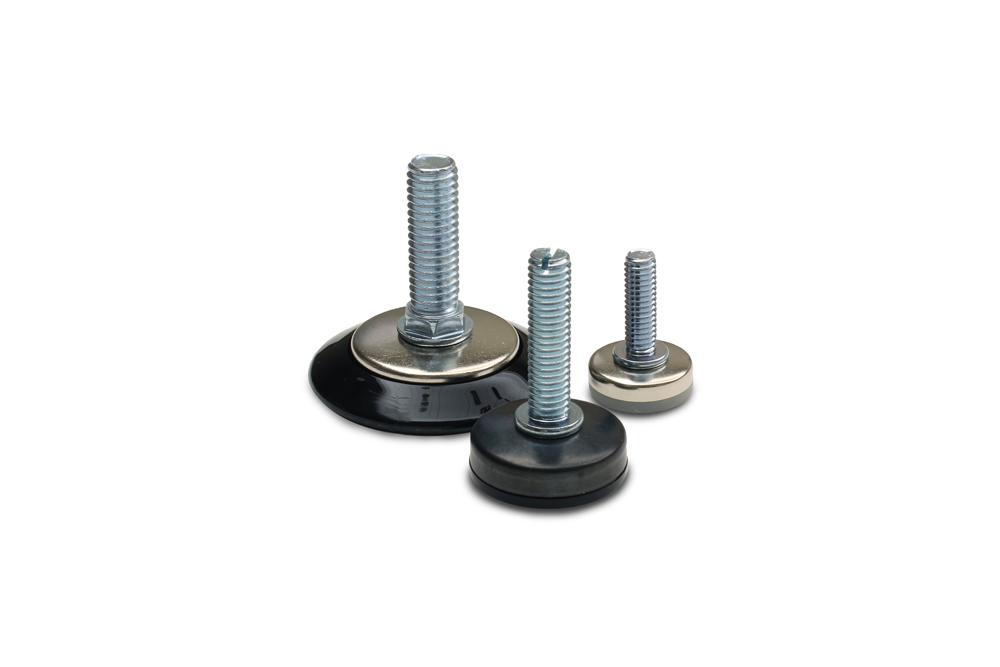 Adjustment slot- a less common feature for levelers, is a slot on the end of the stem. This allows the user to adjust the height of the glide and level the furniture from above. This is a common feature for glides used on office panel systems, point of purchase (POP) display racks where there is easy access to the top of the stem.